Personal Injury Attorneys Serving Plymouth Meeting, Pennsylvania

A personal injury has the potential to make your life take an unexpected turn for the worse, including major financial hardships. People residing in the Plymouth Meeting, PA area have the best chance of recovering a settlement by hiring our personal injury attorneys. We have more than 50 years of experience to help you after an auto accident, medical malpractice incident, a slip and fall accident, and many other situations.
There are some cases that a victim can no longer perform at work due to disability, but their family is left relying on them to provide financially. Our injury lawyers are able to help file the disability claim or guide the appeal process after a rejection. No one should ever feel completely helpless with the professional accident lawyers in Pennsylvania willing to help.
Personal Injury Attorneys Serving Plymouth Meeting, Pennsylvania
The team at Lundy Law specializes in different types of personal injury cases so that we're able to take on any client. Everyone deserves to feel confident that they will be able to recover from unfortunate accidents by having our injury lawyer in Pennsylvania on their side.
Auto Accident Attorney Serving Plymouth Meeting, Pennsylvania
Paying out of pocket for vehicle repairs after a collision is expensive without adding in fees for medical treatment. Insurance companies claim to work on the side of accident victims, but without an auto accident attorney present, it's very common to end up with a settlement that doesn't provide enough compensation. Rather than try to negotiate alone, seek the help of our experienced accident lawyers in Pennsylvania for a worthwhile settlement.
Slip and Fall Accident Attorney Serving Plymouth Meeting, Pennsylvania
Stumbling or tripping in a public place is one of the most embarrassing events a person can go through. Whether you've fallen while visiting a friend, at work, or shopping at the grocery store, our personal injury lawyers urge you to file a lawsuit. Without a quick and thorough investigation of evidence at the scene of the incident, our slip and fall accident attorneys may not be able to get you the money necessary to compensate lost wages, doctor bills, and the personal suffering you've had to endure.
Medical Malpractice Attorney Serving Plymouth Meeting, Pennsylvania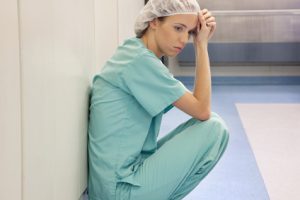 Individuals under the professional care of a nurse, doctor, or facility are guaranteed a certain standard of treatment. If you feel that you've been mistreated by an inexperienced professional or neglected in some way, our personal injury lawyers in Pennsylvania understand what it takes to get you a settlement. It is impossible to get a favorable outcome without a medical malpractice attorney that understands the laws and tactics necessary to pursue a complex case.
Other Practice Areas in Montgomeryville, PA
Our attorneys represent clients injured in other types of cases, including:
If you are the victim of someone else's negligence, the Personal Injury Attorneys at Lundy Law want to help you get your life back to normal. Our proven track record of success speaks for itself when we say we provide excellent legal services for our clients.  Call us today at 1-800-LundyLaw for a consultation.
Looking for more information?
Give us a call at 1-800-LUNDY-LAW anythime you are involved in an accident at the fault of another person. We want to give you the professional guidance and help that you deseve to get through the tough time.