North Wales, Pennsylvania Personal Injury Attorney

Anyone residing in North Wales, PA has the advantage of a powerful team of personal injury lawyers willing to stand up for their legal rights. There is no reason to settle for less than you need to get back on your feet after a slip and fall accident or other traumatic situation. We have a talented team of accident lawyers in Pennsylvania that work hard to fight for monetary compensation when a guilty party refuses to take responsibility for your injury.
We've spent more than 50 years gaining the experience and technical knowledge necessary to give auto accident and medical malpractice victims a place to turn for guidance and representation. No matter how helpless the situation might seem, get in touch with our injury lawyers to find out exactly how we can help you through this tough time. If the injury is severe enough to prevent you from performing ordinary tasks at work, our attorneys will make sure that you get a disability claim on file while we work toward a settlement.
Personal Injury Attorneys Serving North Wales, Pennsylvania
It's not unusual for an attorney to specialize in a specific field of law, but our injury lawyers handle many different case types to better serve the community. Our experts start from scratch to do a thorough investigation of the incident by taking photographs, interviewing witnesses, and using the law to the victim's advantage.
Auto Accident Lawyers Serving North Wales, Pennsylvania
Traveling on busy roadways is risky, even if all of the nearby vehicles are following closely with traffic laws. Unfortunately, our accident lawyers in Pennsylvania can attribute driver neglect to many of the incidents that could've easily been avoided. If you or someone that you care about have been involved in a wreck due to a drunk, distracted, or reckless driver then you need the help of our auto accident attorneys.
Slip and Fall Accident Lawyers Serving North Wales, Pennsylvania
Falling down unexpectedly because of neglected property upkeep or a lack of sturdy handrailing is one of the most common causes of serious injury that we see. High medical bills and time spent unable to work due to recovery is a valid reason to have our personal injury lawyers help you get a monetary settlement. There is no case too complicated for our slip and fall accident lawyers to investigate and represent.
Medical Malpractice Attorneys Serving North Wales, Pennsylvania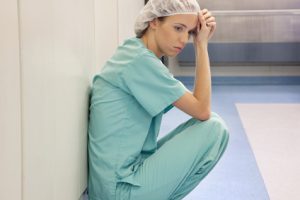 An illness that has sent you or a loved one to a medical professional should be a guarantee of expert care. There are no guarantees when it comes to a chance of human error, but it's important to speak with our medical malpractice attorneys if you feel that you've been neglected or mistreated in any way. Although it is never a simple case to fight, the personal injury lawyer in Pennsylvania understands the process of filing a suit against a medical professional.
Other Practice Areas in North Wales, PA
Our attorneys represent clients injured in other types of cases, including:
If you are the victim of someone else's negligence, the Personal Injury Attorneys at Lundy Law want to help you get your life back to normal. Our proven track record of success speaks for itself when we say we provide excellent legal services for our clients.  Call us today at 1-800-LundyLaw for a consultation.
Looking for more information?
Give us a call at 1-800-LUNDY-LAW anythime you are involved in an accident at the fault of another person. We want to give you the professional guidance and help that you deseve to get through the tough time.