Delaware City, Delaware Personal Injury Lawyers
The experienced legal staff at Lundy Law understands how to win financial settlements for auto accident, slip and fall, and medical malpractice victims. It is a stressful and scary situation to find yourself in when you're unable to provide for your family due to an injury. The best way to put an end to the struggle is to rely on our team of  personal injury lawyers serving Delaware City, DE. We are here in your time of need.
We emphasize to all of our clients the importance of taking quick action to file a lawsuit while there is still evidence, especially after a slip and fall accident. When our team of litigators has enough opportunity to build a case, we'll make sure that you get the biggest settlement possible to help you overcome your misfortune.
Personal Injury Lawyers Serving Delaware City, Delaware
Any physical or emotional injury that you or a loved one has sustained at the fault of another entity is due for financial compensation. The accident lawyers in Delaware fight these cases every single day on behalf of innocent people that are struggling to overcome the hardships resulting from the event.
Auto Accident Lawyers Serving Delaware City, Delaware
An injury or accidental death caused by a vehicle collision is a very unfortunate circumstance that can leave a family devastated. Avoid the harassing phone calls from the insurance adjusters desperate to make a quick deal to close the case. You have an entire team of personal injury lawyers in Delaware looking out for the best interest of you and your family. If our car accident lawyers are able to prove that the other driver was in violation of the law, you'll be awarded enough money to cover pain, suffering, property damage, and any related medical expenses.
Slip and Fall Accident Lawyers Serving Delaware City, Delaware
It isn't foolish to assume that visiting a friend or shopping at a grocery story is a fairly safe situation. Potential hazards, such as a liquid spill, must be clearly indicated by signage if it's impossible to immediately tend to. If you or someone in your family have an injury or any suffering in the aftermath of property owner neglect, then you are urged to bring your case to the slip and fall accident lawyers at Lundy Law.
Medical Malpractice Lawyers Serving Delaware City, Delaware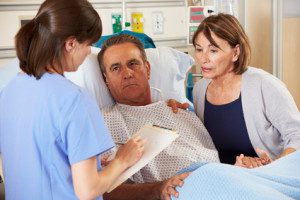 The person you least expect to neglect or mistreat you or a loved one is a doctor or nurse. These professionals are responsible for the well-being of patients under their care, but they often try to avoid the blame if they cause an accidental death or injury. Take action under the guidance of experienced medical malpractice lawyers to receive a meaningful settlement.
Although slip and fall cases and auto accidents lead to many of the injuries suffered by victims in Delaware City, there are many other actions and situations that lead to personal harm and Lundy Law represents victims in these additional areas of practice, including:
Give us a call at 1-800-LundyLaw anytime you are involved in an accident at the fault of another person. We want to give you the professional guidance and help that you deserve to get through the tough time.