Rising Sun- Lebanon, Delaware Personal Injury Lawyers
Lundy Law emphasizes the importance of hiring personal injury lawyers the moment you are involved in any accident at the fault of another entity. The best way to quickly resolve any financial struggles resulting from an auto accident or medical malpractice is to trust the personal injury lawyers in Delaware to complete an investigation. It is understandable for victims to feel responsible for their own slip and fall accident, but an investigation might prove that conditions were unsuitable. There are no personal injury cases that our Rising Sun-Lebanon, DE attorneys reject if there is reason to believe that another person is to blame.
Personal Injury Lawyers Serving Rising Sun-Lebanon, Delaware
Many years of experience taking care of accident victims is the main reason Lundy Law has such as exceptional reputation among Delaware residents. We do not back down from complex circumstances or leave stressed victims without the assurance of a knowledgeable legal team. It is our goal to make sure that you understand your rights and have a resource that will help you get the money you need to pay for the medical fees and property damage that can result after an accident.
Auto Accident Lawyers Serving Rising Sun-Lebanon, Delaware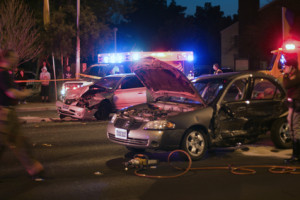 The devastation of a major vehicle collision might leave your family without the stability of their sole provider. An untimely death or serious injury can happen in an instant simply because another driver failed to use better judgement when operating their vehicle while distracted or under the influence. Aggressive insurance adjusters can help you get money quickly, but it is never enough to truly compensate all of the expenses and suffering a family endures. Our car accident lawyers take the time to evaluate all of the related expenses to pursue the amount you truly deserve.
Slip and Fall Accident Lawyers Serving Rising Sun-Lebanon, Delaware
An unfortunate and embarrassing tragedy can happen as you are innocently walking along the aisle of a grocery store or climbing the stairs in a home you are visiting. Hazards left in a walkway or the absence of sturdy handrails along a steep incline are considered valid reasons that you should take action against the property owner. Your injuries may be more severe than you realize and you will need the assistance of accident lawyers in Delaware to make sure you are covered for any expenses in recovery.
Medical Malpractice Lawyers Serving Rising Sun-Lebanon, Delaware
A health care facility is the place you least expect to receive treatment that is less than exceptional. Innocent people are neglected and mistreated every single day by medical professionals that do not take their responsibilities seriously. Even though mistakes happen, there is no reason you should have to suffer without compensation to at least cover the related expenses.
Although slip and fall cases and auto accidents lead to many of the injuries suffered by victims in the city of Rising Sun-Lebenon, there are many other actions and situations that lead to personal harm and Lundy Law represents victims in these additional areas of practice, including:
Give us a call at 1-800-LundyLaw anytime you are involved in an accident at the fault of another person. We want to give you the professional guidance and help that you deserve to get through the tough time.