Schwenksville, Pennsylvania Personal Injury Attorneys

Bring your tough case to the personal injury attorneys at Lundy Law for the best chance at obtaining a fair settlement after your accident. If our injury lawyers are able to prove that another entity is to blame for your slip and fall accident or medical malpractice injury, it is possible to get a settlement to cover any expenses.
There are many law firms in the Schwenksville, PA area that turn potential clients away simply because the circumstances of their case are complicated. Our accident lawyers in Pennsylvania are always up for a challenge, whether it is answering tough questions, appealing a rejected disability claim, or proving that a client is innocent in an auto accident case.
Personal Injury Attorneys Serving Schwenksville, Pennsylvania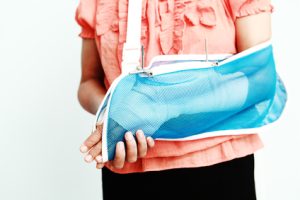 Individuals that are involved in accidents usually do not know where to begin taking legal action. If you need to ask questions or get started filing a lawsuit against a responsible party, the best place to turn for advice is our injury lawyer in Pennsylvania.
Auto Accident Attorneys Serving Schwenksville, Pennsylvania
It is almost impossible to deal reasonably with an insurance adjuster assigned to compensate the victim of a vehicle collision. We have auto accident attorneys that understand how to build a case to not only cover medical expenses and lost wages, but also the pain and suffering you're forced to endure. Get the money you deserve by hiring our accident lawyers to stand up against any insurance company.
Slip and Fall Accident Attorneys Serving Schwenksville, Pennsylvania
A consideration for safety is an important responsibility for anyone that owns property, whether commercial or residential. If you've accidentally fallen and sustained a major injury because of neglect to upkeep the grounds and provide necessary safeguards, you can bring your case to our slip and fall accident attorneys. We have a dedicated personal injury lawyers in Pennsylvania that understand how to investigate this type of case to get real results.
Medical Malpractice Attorneys Serving Schwenksville, Pennsylvania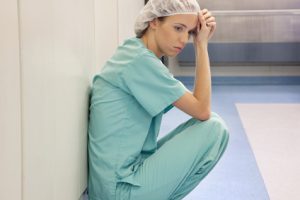 Every single day there are major injuries, worsened illnesses, and accidental death in patients that are under the care of healthcare workers. Anytime you or a loved one has suffered due to a mistake or error, it's important to have our personal injury lawyer in Pennsylvania take on the case. Not only is this the only way to get the settlement you need to overcome the unfortunate circumstances, our medical malpractice attorneys are able to help filing a disability claim if needed.
Other Practice Areas in Schwenksville, PA
Our attorneys represent clients injured in other types of cases, including:
If you are the victim of someone else's negligence, the Personal Injury Attorneys at Lundy Law want to help you get your life back to normal. Our proven track record of success speaks for itself when we say we provide excellent legal services for our clients.  Call us today at 1-800-LundyLaw for a consultation.
Looking for more information?
Give us a call at 1-800-LUNDY-LAW anythime you are involved in an accident at the fault of another person. We want to give you the professional guidance and help that you deseve to get through the tough time.