Collegeville, Pennsylvania Personal Injury Lawyers

Serious accidents are unpredictable events that have the potential to completely change a person's life. Without a personal injury attorney, a simple auto accident is enough to cause permanent disfigurement, property loss, high medical fees, and trouble performing at work. Luckily, people that live in the Collegeville, PA area have a reputable firm of attorneys to count on for advice and representation.
With over 50 years of experience, the injury lawyer in Pennsylvania is able to seek justice for any incident you find yourself involved in. If you've become unable to work due to a slip and fall accident or other injury, we help file a disability claim or appeal to move the process along. Bring any tough case to our accident lawyers in Pennsylvania to take advantage of our expertise, compassion, and dedication to clients.
Personal Injury Lawyers serving Collegeville, Pennsylvania
Every person deserves the help of an injury lawyer in Pennsylvania when they're the victim of any type of accident. Trying to negotiate with a property owner or insurance company without representation is almost a guarantee to be treated unfairly. The best person to turn to for justice and compensation in your case is our personal injury lawyer in Pennsylvania.
Auto Accident Lawyers serving Collegeville, Pennsylvania
Collision sufferers rarely understand how important it is to have the representation of an attorney when it comes to making a claim. Our accident lawyers are always dealing with insurance adjusters that wait for victims to say or do the wrong thing to avoid providing a fair settlement. You can trust the Lundy Law auto accident attorneys to make sure you are given proper medical treatment and recover every expense related to the wreck.
Slip and Fall Accident Lawyers serving Collegeville, Pennsylvania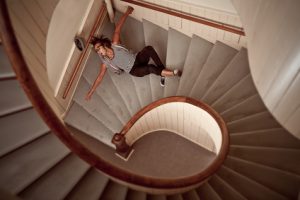 Taking a tumble when at work, shopping, or visiting a friend is quite an embarrassing situation to be involved in, especially if there are witnesses. The bright side is that you have the greatest chance of recovering money for medical expenses and suffering with the help of these eye witnesses and our slip and fall accident attorneys. We are familiar with representing this type of case and are willing to do the research necessary to make sure the right person is held accountable for your avoidable incident.
Medical Malpractice Lawyers serving Collegeville, Pennsylvania
Tragic statistics prove that innocent people are harmed by negligence or unnecessary medical errors far too frequently. The medical malpractice attorneys on our team understand the process of awarding compensation in the event that you or a loved one have suffered under the care of a doctor. Untimely death or a worsened condition due to an error are examples of cases that our personal injury lawyers are passionate about representing to seek justice for clients.
Other Practice Areas in Collegeville, PA
Our attorneys represent clients injured in other types of cases, including:
If you are the victim of someone else's negligence, the Personal Injury Attorneys at Lundy Law want to help you get your life back to normal. Our proven track record of success speaks for itself when we say we provide excellent legal services for our clients.  Call us today at 1-800-LundyLaw for a consultation.
Looking for more information?
Give us a call at 1-800-LUNDY-LAW anythime you are involved in an accident at the fault of another person. We want to give you the professional guidance and help that you deseve to get through the tough time.