Phoenixville, Pennsylvania Personal Injury Attorneys

When you are injured due to someone else's recklessness or error, it is important to reach out to our Phoenixville, Pennsylvania personal injury attorneys to be sure that your rights are protected. After an auto accident or slip and fall accident, you may have suffered an injury. Under the law, that injury may be pursued as a personal injury. You may also be facing a disability claim for an injury that is significant. For all of these matters, you need the advice of an attorney.
Personal Injury Attorneys Serving Phoenixville, PA
Under the law, a personal injury exists if you are injured due to the fault of someone else. The person who caused your injury may be liable for any damages you have sustained, including lost wages, medical bills as well as pain and suffering. Lundy Law will fight to get you the compensation you deserve if you have been harmed due to someone else's negligence or carelessness.
Auto Accident Attorneys Serving Phoenixville, PA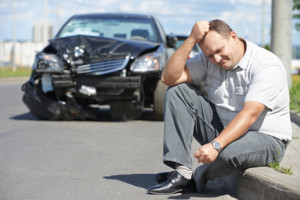 An auto accident can cause severe injuries that can leave you unable to work and in pain. You may receive a call from the other driver's insurance company, offering a settlement that sounds enticing since you are facing medical bills and lost wages. However, it is important to remember that the insurance company does not have your best interest at heart. They simply want to keep their liability as low as possible and to do the best for their customer. Lundy Law will keep your best interests in the forefront, fighting for your rights after an auto accident that has left you in pain and concerned about your finances. We will work with the insurance company so that you can concentrate on healing.
Slip and Fall Accident Attorneys Serving Phoenixville, PA
A slip and fall accident can have devastating consequences. You may have broken bones, a torn muscle, significant bruising or even a closed head injury that requires hospitalization. A slip and fall injury should receive immediate treatment. When the accident is caused by someone else's negligence, you may be entitled to compensation that includes lost wages and medical reimbursement. Lundy Law can review your case to see if you qualify for a personal injury case after your slip and fall accident. It is possible that other damages may also be available such as reimbursement for your pain and suffering.
Medical Malpractice Attorneys Serving Phoenixville, PA
Medical professionals are required to use reasonable care when providing healthcare services. When a healthcare provider does not use reasonable care and you suffer an injury because of that lack of care, you may qualify for a medical malpractice claim. If you had a reaction due to a medication error or were misdiagnosed, you may be able to receive compensation for your injuries. Lundy Law can review your case to determine if a medical malpractice claim is right for you.
Workers' Compensation Serving Phoenixville, PA
After an injury at work, you may be concerned about filing for workers' compensation. It is possible you feel that the injury was partially your fault or that your employer will fire you for filing the claim. In Pennsylvania, it is illegal for a company to fire an employee for filing a workers' compensation claim and you are eligible for benefits even if you were completely at fault for your injury. Lundy Law can help you file your claim and guide you through the process. Hiring an attorney does not mean you will be suing your employer. In fact, you are not permitted to do so under Pennsylvania law in most cases. Instead, we will provide you with advice and work with the insurance company to be sure you receive the compensation you deserve.
Although slip and fall cases and auto accidents lead to many of the injuries suffered by victims in the Tri-State Area, there are many other actions and situations that lead to personal harm and Lundy Law represents victims in these additional areas of practice, including:
Have you suffered an injury caused by someone else or been hurt at work? If so, contact Lundy Law today to learn what rights you may have. You can arrange for an initial consultation through our simple website form or give us a call at 1-800-Lundy Law.
Looking for more information?
Give us a call at 1-800-LUNDY-LAW anythime you are involved in an accident at the fault of another person. We want to give you the professional guidance and help that you deseve to get through the tough time.