Personal Injury Attorneys Serving Oxford Valley, Pennsylvania
There are far too many auto accident victims that don't realize that they can turn to our personal injury attorneys when times are difficult. Our Oxford Valley, Pennsylvania lawyers help individuals when they need to file a disability claim or want advice after a major slip and fall accident. You don't deserve to continue suffering when another person can be proven at-fault for the circumstances that caused you a significant injury
Personal Injury Attorneys Serving Oxford Valley, Pennsylvania
There are so many different types of cases that our personal injury lawyer in Pennsylvania represent for clients that are left with physical pain, stress, missed work, and potentially permanent health complications. Although the circumstances are surprising and unfortunate, our injury lawyers in Pennsylvania want to help you and your family get back to normal with adequate financial compensation.
Auto Accident Attorneys Serving Oxford Valley, Pennsylvania
You have certain rights as an auto accident victim even if you may have had some responsibility in the actual collision. This entitles you to the representation of experienced accident lawyers in Pennsylvania that will get you a considerably higher settlement than a regular insurance company would typically offer you. By taking the time to evaluate your medical needs and property damage, the auto accident attorneys at Lundy Law will make sure that the compensation matches your individuals needs.
Slip and Fall Accident Attorneys Serving Oxford Valley, Pennsylvania
The shock of falling down in public is usually so traumatic that your physical injuries don't seem obvious or severe. You should always follow the advice of our accident lawyers in Pennsylvania that urge a medical examination in every situation.
If you do have injuries related to the fall, a slip and fall accident attorney has enough evidence from the doctor to begin working on a settlement claim.
Medical Malpractice Attorneys Serving Oxford Valley, Pennsylvania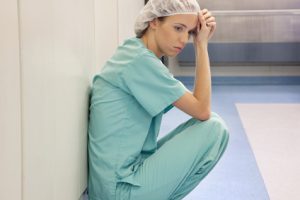 Professionals that pursue work in the medical industry understand their responsibility to treat all patients with the best care possible for any illness or injury. If you feel that you or a close family member have suffered due to a misdiagnosis or otherwise poor treatment, you need to bring the case to our personal injury attorneys.
In these circumstances, the physical evidence and medical records are very important factors in determining if the medical malpractice attorney can take action.
Workers' Compensation Attorneys Serving Oxford Valley, Pennsylvania
When you sign on with an employer to perform work duties, they are giving you a guarantee that you'll be provided with safety. In situations where you are hurt because of dangerous machinery or other unsuitable conditions, our personal injury lawyers in Pennsylvania will make sure that you are given fair compensation. The best course of action is to report any injuries at work as soon as they happen so that the accident lawyers in Pennsylvania have the evidence necessary for a case.
Although slip and fall cases and auto accidents lead to many of the injuries suffered by victims in the Tri-State Area, there are many other actions and situations that lead to personal harm and Lundy Law represents victims in these additional areas of practice, including:
Give us a call at 1-800-LundyLaw anytime you are involved in an accident at the fault of another person. We want to give you the professional guidance and help that you deserve to get through the tough time.