Doylestown, PA Personal Injury Attorneys
Auto accident and other personal injury victims are not properly cared for by the insurance companies that provide financial settlements. These companies rush through cases quickly rather than take the time to make sure that the family is going to be covered properly.
If you have been hurt in a slip and fall accident, the personal injury attorneys with our firm wants to help you get adequate compensation. We handle all types of injury cases to provide professional assistance to residents in Doylestown, PA and the nearby areas. The experienced lawyers at Lundy Law can help you get the help that you need while putting together the evidence to get you the settlement award that will allow you to move forward after the accident.
Personal Injury Attorneys Serving Doylestown, PA
Older people tend to be at a higher risk of a major injury caused by an accident, but it really can happen to anyone. Although you may not be able to protect yourself from outside dangers caused by the recklessness or neglect of others, it is easier to move forward with the assistance of a personal injury lawyer in Pennsylvania.
Auto Accident Attorneys Serving Doylestown, PA
It's scary to think that you are putting your life in danger every time you get into a vehicle, but it's the honest truth. A collision can happen without any warning and leave behind physical injuries, emotional distress, and major damage to your vehicle.
If the amount your insurance company offers seems inadequate, our accident lawyers in Pennsylvania are ready to step in to fight for every dollar.
Slip and Fall Accident Attorneys Serving Doylestown, PA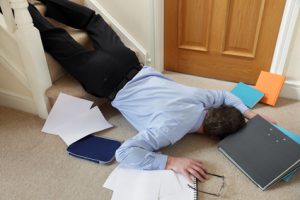 An injury from falling down on a hard surface can take time to show noticeable signs, and this is usually an indication of a long-term problem. It is important that you always have a doctor give you a full examination, even if you feel like there is nothing wrong.
Our attorneys rely on this information, as well as facts about the cause of your fall, to determine if it's necessary to make a case. Otherwise, all of the financial burden of medical bills and time off work is going to put a strain on your finances.
Medical Malpractice Attorneys Serving Doylestown, PA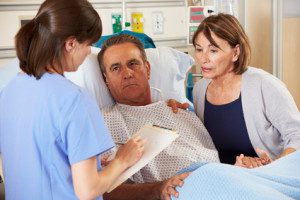 Not all medical mistakes are considered malpractice, even though you might feel that your care was not adequate. If you have an injury or worsened condition that you feel should have been prevented by a doctor or nurse, you should bring your claim to our injury lawyer in Pennsylvania. We will help you determine if you have a valid malpractice complaint and assist you throughout the complex legal process.
Although slip and fall cases and auto accidents lead to many of the injuries suffered by victims in the Tri-State Area, there are many other actions and situations that lead to personal harm and Lundy Law represents victims in these additional areas of practice, including:
Give us a call at 1-800-LundyLaw anytime you are involved in an accident at the fault of another person. We want to give you the professional guidance and help that you deserve to get through the tough time.