Bensalem, Pennsylvania Personal Injury Attorneys
Being involved in a slip and fall accident, or other traumatic event, is a great reason to contact a personal injury attorney. You may not truly understand your rights or the amount of compensation you are owed without meeting with a personal injury lawyer in Pennsylvania.
We are always here to help Bensalem, PA victims build their legal case and submit a disability claim if they cannot return to work. Whether you need an auto accident attorney or have injuries caused by medical malpractice, Lundy Law is here for you until a settlement can be reached.
Personal Injury Attorneys Serving Bensalem, PA
Even the most healthy and cautious individual can find themselves dealing with major consequences when involved in some type of accident. Falling down in a busy grocery store or colliding with a drunk driver could leave you with permanent consequences that you did not cause.
The best way to exercise your rights as a victim is to work with our personal injury lawyers in Pennsylvania to take legal action.
Auto Accident Attorneys Serving Bensalem, PA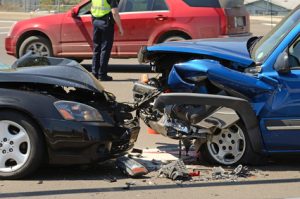 The car accident lawyers in Pennsylvania are hard at work every single day helping victims get a settlement from irresponsible drivers. No matter how careful you are to observe the driving laws, there is no way to truly prevent every single accident if other drivers are being reckless.
Carrying insurance is one way to ensure that you are covered in this type of situation, but an injury lawyer in Pennsylvania can make sure that you are given a fair settlement for your related expenses.
Slip and Fall Accident Attorneys Serving Bensalem, PA
The shock of falling down in public is usually so traumatic that your physical injuries don't seem obvious or severe. You should always follow the advice of our accident lawyers in Pennsylvania that urge a medical examination in every situation.
If you do have injuries related to the fall, a slip and fall accident attorney has enough evidence from the doctor to begin working on a settlement claim.
Medical Malpractice Attorneys Serving Bensalem, PA
Inadequate medical care in a clinical setting can be life-threatening, especially if there is an immediate emergency that needs to be dealt with. If you are the victim of such a traumatic and dangerous situation, you need to have our injury lawyers in Pennsylvania evaluate your claim. Our medical malpractice attorneys are going to read through your medical chart and determine if it is possible to take legal action.
Although slip and fall cases and auto accidents lead to many of the injuries suffered by victims in the Tri-State Area, there are many other actions and situations that lead to personal harm and Lundy Law represents victims in these additional areas of practice, including:
Give us a call at 1-800-LundyLaw anytime you are involved in an accident at the fault of another person. We want to give you the professional guidance and help that you deserve to get through the tough time.