Odessa, Delaware Personal Injury Lawyers
The team of personal injury lawyers at Lundy Law contributes over 50 years of success serving Odessa, DE to the determination to help struggling families. We truly care for injured people and take pride in knowing that we're able to make a difference when it matters the most. A financial settlement is the first step to recovering from a major injury or accidental death of someone that you love.
People that are involved in an auto accident or medical malpractice injury may not understand exactly how much their case is worth. Unexpected incidents, such as a slip and fall accident, are less stressful when you know exactly where to turn to for help. With an experienced attorney negotiating for the highest amount possible, you'll be able to settle medical debt, recover lost wages, and have time to recover without worrying over finances.
Personal Injury Lawyers Serving Odessa, Delaware
Client rights that are being ignored by the party responsible for an injury are the specialty of our accident lawyers in Delaware. We begin by hearing your side of the incident before conducting our own investigation to prove that you are entitled to a settlement. Although you may never fully recover physically and emotionally, we'll do everything we can to make the process an easier transition for your family.
Auto Accident Lawyers Serving Odessa, Delaware
Filing a settlement claim with an insurance provider does not typically provide enough money to cover the basic expenses you're left to deal with. Never agree to any amount in exchange for a guarantee that you will not take legal action until you meet with our personal injury lawyers in Delaware. The team of car accident lawyers that we will assign to your case evaluate the details and fight to reassure enough money is provided to take care of your family and financial responsibilities.
Slip and Fall Accident Lawyers Serving Odessa, Delaware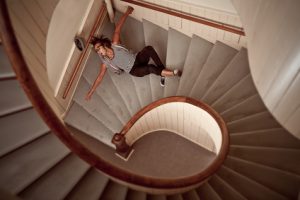 Fighting against a property owner to prove that they owe you a settlement because they neglected safety is a unique case type. The slip and fall accident lawyers are ready to evaluate your claim to prove a failure to provide safe walking conditions for guests so that you'll be able to collect money for your expenses.
Medical Malpractice Lawyers Serving Odessa, Delaware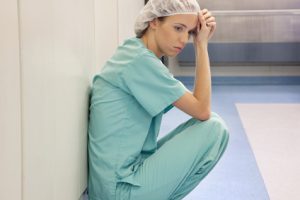 A common illness or routine surgery that left you or someone in your immediate family suffering from mistreatment, the first place you should turn is our medical malpractice lawyers. When you're left to deal with the aftermath alone, it's easy to fall into an unfortunate time of debt and depression. We're here every step of the way offering legal counsel and advice as we work toward getting a settlement for you.
Although slip and fall cases and auto accidents lead to many of the injuries suffered by victims in the city of Odessa, there are many other actions and situations that lead to personal harm and Lundy Law represents victims in these additional areas of practice, including:
Give us a call at 1-800-LundyLaw anytime you are involved in an accident at the fault of another person. We want to give you the professional guidance and help that you deserve to get through the tough time.