Woodside, Delaware Personal Injury Lawyers
Auto accident and medical malpractice victims typically feel lost, afraid, and helpless in the aftermath of the unfortunate incident. You can always turn to the experienced attorneys at Lundy Law to advise you on your case and provide exceptional representation in the effort to win a monetary settlement. As you move forward under the guidance from our personal injury lawyers, it is possible to mentally and physically overcome a bad experience, such as a slip and fall accident. We have been changing the lives of Woodside, DE victims for more than 50 years and are happy to take on your case as well.
Personal Injury Lawyers Serving Woodside, Delaware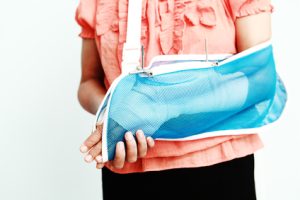 Unless you have been involved in the legal process prior to a major injury case, you probably do not have a clear understanding of how to move forward pursuing a settlement. When you work with our personal injury lawyers in Delaware, not only do you have the best chance at a meaningful settlement, but you will also feel confident knowing every step of the process.
Auto Accident Lawyers Serving Woodside, Delaware
A vehicle collision is one of the scariest situations to find yourself involved in because the results are so unpredictable. There is always a chance of death, permanent disfigurement, disability, and post-traumatic stress from a split second of reckless or neglectful driving. It is difficult to recover from the medical expenses and vehicle repairs without enough money provided by a settlement. Rather than rely on the good nature of the other driver or an insurance adjuster, trust our car accident lawyers to get you the amount you deserve.
Slip and Fall Accident Lawyers Serving Woodside, Delaware
Safety is a basic right that every person is entitled to, especially when they're on property that belongs to another person or a company. Regular inspections should be conducted each day so that any walkway hazards are improved before exposing innocent people to the potential consequences of falling down. If you or someone in your family are involved in this type of scenario and have an injury, you need the help of our experienced accident lawyers in Delaware.
Medical Malpractice Lawyers Serving Woodside, Delaware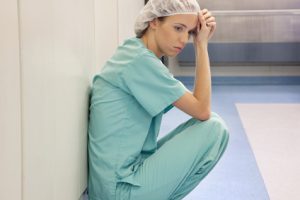 You may check into a medical facility for a routine surgery and end up with an unexpected injury that occurred while you were sedated. Although mistakes do happen on occasion, it does not mean that you should have to deal with the consequences on your own. The physician or nurse that caused you or your loved one harm should be held responsible so that you can get the financial settlement you need to stay out of debt.
Although slip and fall cases and auto accidents lead to many of the injuries suffered by victims in the city of Woodside, there are many other actions and situations that lead to personal harm and Lundy Law represents victims in these additional areas of practice, including:
Give us a call at 1-800-LundyLaw anytime you are involved in an accident at the fault of another person. We want to give you the professional guidance and help that you deserve to get through the tough time.