Woodside East, Delaware Personal Injury Lawyers
Serious accidents often happen to people at times that they least expect their life to suddenly get shaken up. You could be enjoying an afternoon shopping with friends and end up with injuries in a slip and fall accident. Imagine the devastation of being forced to take time off work in the aftermath of an auto accident or medical malpractice injury you have suffered. You can count on the personal injury lawyers servicing clients in the Woodside East, DE area to help you take the right legal steps.
Personal Injury Lawyers Serving Woodside East, Delaware
It is your right to stand up for yourself with the help of personal injury lawyers in Delaware anytime you are hurt by the actions of another individual. Too many victims fail to speak up when they are suffering either due to embarrassment or the belief that they cannot win in court. It is always worth the fight to uncover the evidence that proves that you and your family are due to receive a worthwhile financial settlement.
Auto Accident Lawyers Serving Woodside East, Delaware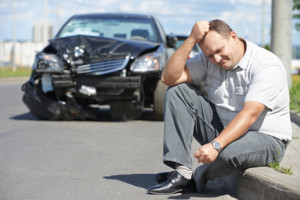 The majority of car collisions are caused by a driver operating their vehicle while intoxicated, sleepy, or distracted by electronic devices. Unfortunately, most drivers panic in the stressful situation and deny to take responsibility or admit that they are to blame. You do not have to rely on an insurance company or your own bank account to pay for personal and property damage with the help of the law on your side. We have a team of experienced car accident lawyers ready to prove that you are entitled to a settlement and make sure that you're given every dollar you need to move forward.
Slip and Fall Accident Lawyers Serving Woodside East, Delaware
It is embarrassing to fall down in front of others when out shopping or visiting a friend, but you should never neglect to address any resulting injuries. Any unsafe conditions are the responsibility of the person that owns the property, especially if they noticed the problem ahead of time and failed to improve. These complex cases are not always easy to fight, but our accident lawyers in Delaware are ready for the challenge to provide you the best outcome.
Medical Malpractice Lawyers Serving Woodside East, Delaware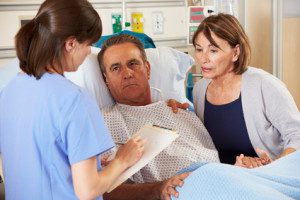 A simple mistake or oversight in the medical world can result in dire consequences, such as permanent disability or accidental death. This improper treatment is not acceptable under any circumstances, and it's your right to stand up for yourself with the help of an attorney. We will work hard to prove that you were neglected, misdiagnosed, or injured when under the care of a doctor or nurse so that you can receive a financial settlement.
Although slip and fall cases and auto accidents lead to many of the injuries suffered by victims in the city of Woodside East, there are many other actions and situations that lead to personal harm and Lundy Law represents victims in these additional areas of practice, including:
Give us a call at 1-800-LundyLaw anytime you are involved in an accident at the fault of another person. We want to give you the professional guidance and help that you deserve to get through the tough time.