Rodney Village, Delaware Personal Injury Lawyers
Our Rodney Village, DE personal injury lawyers dedicate their careers to making unfortunate situations better for innocent people involved in accidents. The dedicated personnel working at Lundy Law understand exactly what it takes to come out victorious with settlements for vehicle accident and medical malpractice sufferers.
Insurance companies might try to help close your case with an immediate settlement, but we work hard to get the amount you truly need to get back on your feel after an auto accident. If you end up the victim of a slip and fall accident or medical malpractice, you always have professional help ready to stand by your side.
Personal Injury Lawyers Serving Rodney Village, Delaware
Adults that fall down on a hard surface or end up in an accident are likely to have injuries that develop over time. You may feel fine at first and then realize that there are serious problems when a medical examination provides the evidence. It is in your best interest to always agree to see a physician anytime your health is put at risk from any type of accident, so that our personal injury lawyers in Delaware have sufficient evidence if you need to file a case.
Auto Accident Lawyers Serving Rodney Village, Delaware
Obeying traffic laws and practicing personal safety precautions may save your life in an accident, but it cannot prevent the neglectful and dangerous actions of another person. Individuals that choose to get behind the wheel intoxicated or drowsy create a hazard that can be impossible to avoid when you're out traveling. In this situation, it is tempting to take money from the insurance company to quickly get your life back on track. We urge auto collision victims to refuse these offers and consult with our car accident lawyers so that we can work to build your case for a better settlement.
Slip and Fall Accident Lawyers Serving Rodney Village, Delaware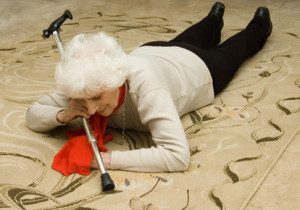 A property owner may try to avoid the blame when they are responsible for injuries and embarrassment that you have sustained as a direct result of falling on their premises. As long as you were behaving appropriately, you should never feel that the burden of your accident has to rest on your shoulders. Do not hesitate to see an attorney because this will provide the opportunity to eliminate any evidence at the scene before our accident lawyers in Delaware are able to fully investigate your claim.
Medical Malpractice Lawyers Serving Rodney Village, Delaware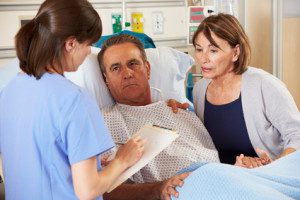 It is absolutely unnecessary to tolerate inadequate treatment or mistakes made by a medical professional simply because you feel intimidated. Our litigators are here to make you feel confident as we help you take the appropriate legal action against a physician or nurse that has caused you physical and emotional problems. We will examine the medical records and take on the complex challenge of proving that you or your loved one were treated inappropriately.
Although slip and fall cases and auto accidents lead to many of the injuries suffered by victims in the city of Rodney Village, there are many other actions and situations that lead to personal harm and Lundy Law represents victims in these additional areas of practice, including:
Give us a call at 1-800-LundyLaw anytime you are involved in an accident at the fault of another person. We want to give you the professional guidance and help that you deserve to get through the tough time.