Riverview, Delaware Personal Injury Lawyers
The professionals at Lundy Law have been serving Riverview, DE area clients for more than 50 years. Whenever personal injury attorneys are assigned to investigate your case, we'll find out exactly how much money it is worth and make sure that you understand your right to a settlement. You don't deserve to feel that any accident is your fault or that it isn't worth taking action against the person that really is responsible. Cases we handle include injuries from a slip and fall accident, medical malpractice, and the various consequences of a major auto accident.
Personal Injury Lawyers Serving Riverview, Delaware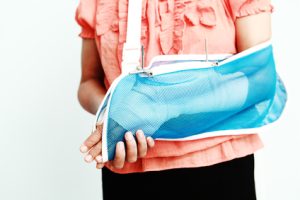 It's important to feel that you have someone that you can turn to for assistance when you've suffered the consequences of another person's lack of responsibility. Our accident lawyers in Delaware are never too intimated to take on a challenging case, especially when the injuries are major. We find it highly rewarding to know that we're a valuable resource in improving the lives of our clients and their loved ones.
Auto Accident Lawyers Serving Riverview, Delaware
You can never trust an insurance company to fully cover the expenses you've endured after an automobile collision. The average victim has to deal with repairing or replacing their vehicle, time away from work, medical bills, and the potential for a permanent disability. Rather than settle for only a percentage of what you deserve, our car accident lawyers want to fight for every single dollar you deserve.
Slip and Fall Accident Lawyers Serving Riverview, Delaware
Failing to even consider making a claim against a property owner that did not provide safe walking conditions is a big mistake. There is a chance that you have underlying physical problems that do not cause complications until weeks or months in the future. By the time you realize you need help paying for medical expenses, it'll be too late to prove that the fall caused your injuries. Our personal injury lawyers in Delaware need enough opportunity to gather evidence on the premises while you get checked out by a doctor.
Medical Malpractice Lawyers Serving Riverview, Delaware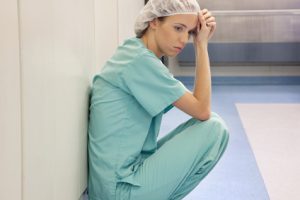 Patients trusting a health care provider to make the right decisions for their well-being deserve nothing but proper care. If you or someone you care about was neglected, injured, or had a bad reaction at the fault of a doctor or nurse, it's your right to get justice. By reporting the incident, you're helping yourself and also protecting future patients from similar bad treatment in the future.
Although slip and fall cases and auto accidents lead to many of the injuries suffered by victims in the city of Riverview, there are many other actions and situations that lead to personal harm and Lundy Law represents victims in these additional areas of practice, including:
Give us a call at 1-800-LundyLaw anytime you are involved in an accident at the fault of another person. We want to give you the professional guidance and help that you deserve to get through the tough time.