Fredrica, Delaware Personal Injury Lawyers
Families that live within the Fredrica, DE area are provided an opportunity to have knowledgeable personal injury lawyers with years of experience help to win a financial settlement. If you're left permanently disfigured after an auto accident, you need to pursue compensation to overcome debt that can result from medical bills, time off of work, and vehicle damage. Allowing the person responsible for your medical malpractice injury or serious slip and fall accident walk away without responsibility, you are failing to take advantage of your basic rights. Hire Lundy Law to handle all of the details while you focus on recovering in the presence of your loving family.
Personal Injury Lawyers Serving Fredrica, Delaware
We are taught at a very early age that we must approach all things in life with precautions for our own safety. There are times that no matter how safe we are, the negligence or recklessness of another person forces us to endure a devastating injury. No matter how difficult it is to prove that another person is responsible for an accident you've been involved in, our personal injury lawyers in Delaware are willing to handle the challenge with confidence.
Auto Accident Lawyers Serving Fredrica, Delaware
The circumstances around every collision have to be reviewed by the police, the insurance companies, and car accident lawyers helping you win a settlement. We specialize in finding the evidence that will help you get a greater amount of money than the insurance adjuster is going to offer for your hardships. Once the guilty person is truly held accountable for their faulty actions, you will get the amount you deserve to move past the pain, property damage, doctor bills, and stress resulting from the accident.
Slip and Fall Accident Lawyers Serving Fredrica, Delaware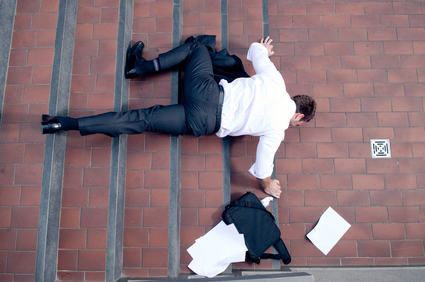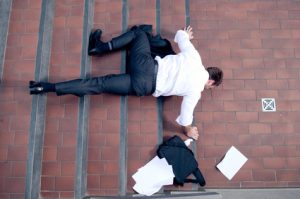 A property owner that does not maintain their flooring is going to be the one at fault if a person falls down and becomes injured. You may have severe and long-term physical problems added to the sheer embarrassment of falling. Even if it is as simple as a spilled liquid that was not immediately indicated or cleaned, our accident lawyers in Delaware will make sure that you pursue compensation the right way.
Medical Malpractice Lawyers Serving Fredrica, Delaware
Whether improper treatment or negligence happened to you or someone in your immediate family, it's important that the physician is forced to take responsibility for their harmful actions. It is typically one of the most complicated case types to pursue, but our lawyers are always willing to stand up on behalf of needy victims.
Although slip and fall cases and auto accidents lead to many of the injuries suffered by victims in the city of Fredrica, there are many other actions and situations that lead to personal harm and Lundy Law represents victims in these additional areas of practice, including:
Give us a call at 1-800-LundyLaw anytime you are involved in an accident at the fault of another person. We want to give you the professional guidance and help that you deserve to get through the tough time.