Personal Injury Attorneys in Ambler Pennsylvania

Excellence, Professionalism, & Results
Lundy Law is a team of Personal Injury Attorneys in Ambler, Pennsylvania who are fully committed to the success of our clients' cases.  For more than 50 years, we have been providing exemplary legal representation to the citizens of Pennsylvania, collecting hundreds of millions of dollars in settlements and judgments on behalf of our clients.  We have experience in a broad range of accident cases and accept some that many other law firms would shy away from because we are committed to assisting people in obtaining the justice and compensation that they deserve.
Motor Vehicle Accidents
 Car Accidents
Our Auto Accident Lawyers help individuals in Ambler, Pennsylvania who have been injured in car accidents.  Most of these accidents that are the result of the negligence of a driver involve one of three different scenarios:
Distracted Driving: Talking on the phone without a headset, texting, talking to passengers, eating, applying makeup, watching a video, and reading while driving are all examples of this kind of negligent driving.
Traffic Violations: Running a red light, driving through a stop sign, and exceeding the speed limit all can lead to car accidents.
Drunk Driving: The statistics speak for themselves that alcohol impairs a driver's ability to respond quickly and make the right judgments in traffic situations.
Motorcycle, Truck and Other Vehicle Accidents
Our atto
rneys also assist individuals hurt by other types of vehicles.  Lundy Law has Motorcycle Accident Attorneys in Ambler, PA who work diligently on behalf of injured motorcyclists as well as those that have been physically harmed by a motorcycle.  We also have Truck Accident Lawyers in Ambler, PA, and attorneys that can handle clients injured by boating accidents, bus accidents, pedestrian accidents, and hit and run accidents.  With 50 years of experience, the lawyers at Lundy Law in Ambler, PA are fully capable of presenting your case in the strongest possible light, enabling you to recover damages for the costs associated with your injuries to the fullest extent the law will allow.
Slip and Fall Injuries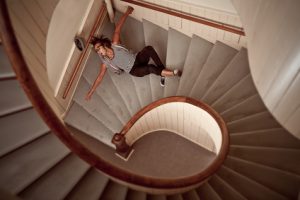 You may have been hurt as the result of a slip and fall on someone else's property, whether at work, a business, or someone else's home.  If that person was careless in his or her maintenance of the property, our Slip and Fall Injury Attorneys in Ambler, Pennsylvania can help with establishing a Premises Liability case against the owner of the property.  Slip and fall accidents often result from poor lighting, broken platforms or steps, slippery floors, obstructed walkways, or changes in elevation.  Our team of Premises Liability Lawyers in Ambler, Pennsylvania will assess the facts of your case to determine if you have the basis for a successful lawsuit. 
Other Practice Areas in Ambler, PA
The Personal Injury Attorneys at Lundy Law in Ambler, PA have experience handling a wide array of other types of cases successfully, including those involving:
Each of these types of suits involves different laws and fact scenarios.  Our team is fully committed to preparing and presenting your case in the strongest possible light, negotiating for a generous settlement, or, if necessary, litigating to obtain the maximum award you are entitled to receive under the law.
When you have suffered physical harm as a result of the carelessness of another, you do not have to endure it alone and without recompense.  The law allows accident victims to recover damages to bring them to a place of wholeness, inasmuch as that is physically and legally possible.  The Personal Injury Attorneys at Lundy Law in Ambler, Pennsylvania are here to help.  We are committed to your receiving the largest possible settlement or judgment to which you are legally entitled.  Call us today at 1-800-LundyLaw for a consultation.
Looking for more information?
Give us a call at 1-800-LUNDY-LAW anythime you are involved in an accident at the fault of another person. We want to give you the professional guidance and help that you deseve to get through the tough time.