Yeadon, PA Personal Injury Attorneys

If you have suffered an injury that was caused by someone else, a Yeadon, PA personal injury attorney may be able to help you with a personal injury claim. You may have been involved in an auto accident after someone ran a red light or a spilled liquid at a local department store may have caused a slip and fall accident. Severe injuries may mean you need to file a disability claim. No matter how you were injured, an accident.
Personal Injury Attorneys Serving Yeadon, PA
In order to file a personal injury claim, you must have been injured due to the negligence, carelessness or recklessness of someone else. A personal injury attorney at Lundy Law can review your case to see if your injury qualifies you for a claim. You could be entitled to compensation for lost wages, medical bills as well as pain and suffering. It is important to remember that the insurance company for the other person is not looking out for your interests, but for theirs. Therefore, it is important to talk to accident lawyers in Pennsylvania to protect your rights.
Auto Accident Attorneys Serving Yeadon, PA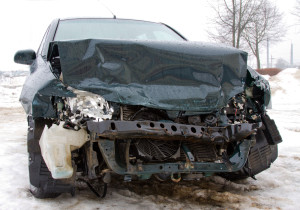 Injuries from an auto accident can be devastating. You may be facing long-term therapy or medical treatment that will keep you from working. An auto accident attorney can help you get compensation for any wages you may lose as well as your medical bills. It is also possible you could receive compensation for other losses, such as pain and suffering after an auto accident that was not your fault. Contact an auto accident attorney at Lundy Law today to secure your rights under the law.
Slip and Fall Accident Attorneys Serving Yeadon, PA
A slip and fall accident attorney can tell you that injuries from such accidents can be serious. A broken bone may keep you from performing your job duties or a neck injury may have you in constant pain. There have also been reports of traumatic brain injuries after a slip and fall. A slip and fall accident attorney will fight for your rights in order to get you the compensation you are entitled to under the law.
Medical Malpractice Attorneys Serving Yeadon, PA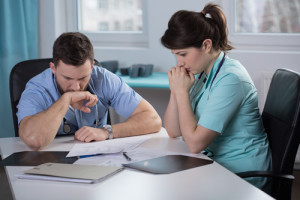 No one wants to think about a healthcare provider making a mistake so serious it causes further illness or injury, but those types of errors do happen. If you have been misdiagnosed, given an incorrect medication or suffered after a surgical mistake, you may be eligible for a medical malpractice claim. Contact a medical malpractice attorney at Lundy Law for a review of your case.
Workers' Compensation Attorneys Serving Yeadon, PA
An injury lawyer in Pennsylvania says that, although it is not considered a personal injury, you are still entitled to compensation if you are injured at work. You cannot be fired for filing a workers' compensation claim and you are eligible for coverage even if you are partially responsible for the accident that caused the injury. Contact the accident lawyers in Pennsylvania at Lundy Law for assistance with your workers' compensation claim. The injury lawyer in Pennsylvania will simply make sure that you receive the proper compensation for lost wages, medical bills and other benefits you are entitled to receive.
As knowledgeable personal injury attorneys, the lawyers at Lundy Law are skilled at determining who had the duty to exercise due care and whether that duty was breached, thereby leading to the injury that you suffered.  In addition to auto accidents and slip and fall matters, we handle other areas of practice, including:
Whether you or a loved one has suffered an injury caused by someone else or injured at work, a personal injury lawyer in Pennsylvania at Lundy Law can help. Contact them by calling 1-800-Lundy Law or complete the form online to arrange for your initial consultation.
Looking for more information?
Give us a call at 1-800-LUNDY-LAW anythime you are involved in an accident at the fault of another person. We want to give you the professional guidance and help that you deseve to get through the tough time.