Prospect Park, PA Personal Injury Attorneys

As personal injury attorneys serving Prospect Park, Lundy Law has represented many people just like you who are struggling with an injury caused by someone else. We have represented people who have suffered injuries in slip and fall accidents as well as those who were involved in auto accidents. We have also helped many people file a disability claim for injuries that were so severe they could no longer work. As accident lawyers in Pennsylvania, we are here to help you, too.
Personal Injury Attorneys Serving Prospect Park, PA
As a personal injury lawyer in Pennsylvania, we will represent your interests after an injury that was caused by someone else's carelessness, recklessness or negligence. Most times, the person who caused the injury did not do so intentionally, but that does not change the fact that you are in pain, unable to work and facing financial difficulty because of their mistake. A personal injury attorney looks out for your interests and works to get you the compensation you are entitled to under the law. An injury lawyer in Pennsylvania like those at Lundy Law review your case and help guide you along the way throughout the process.
Auto Accident Attorneys Serving Prospect Park, PA
If you have been involved in an auto accident that left you injured, you have probably already heard from the auto accident attorney for the person who caused the accident. They are probably pushing you to settle your case, hoping to keep their expenses at a minimum. Remember, the insurance company and auto accident attorney for the other person is not working with your best interests in mind as they are working to be sure their client receives the best deal. Contact accident lawyers in Pennsylvania at Lundy Law to make sure your rights are protected.
Slip and Fall Accident Attorneys Serving Prospect Park, PA
A slip and fall accident attorney understands that you can suffer very significant injuries even from a minor fall. You can break bones, tear ligaments or tendons, suffer nerve damage in your back or neck or even suffer a traumatic brain injury. A slip and fall accident attorney will help you get the compensation you deserve after a slip and fall accident that has left you injured.
Medical Malpractice Attorneys Serving Prospect Park, PA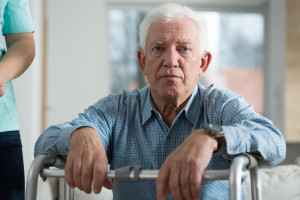 When a healthcare provider makes a mistake that another healthcare provider would not have reasonably made, you may have a medical malpractice claim. A medical malpractice attorney at Lundy Law can review your case to determine whether a personal injury claim for medical malpractice may be warranted.
Workers' Compensation Attorneys Serving Prospect Park, PA
Although a workplace injury is not actually a personal injury case, according to a personal injury lawyer in Pennsylvania, you are still eligible for compensation. Pennsylvania law requires that your employer provide you with lost wages, medical payments and other benefits when you are injured on the job. Accident lawyers in Pennsylvania will make sure that you are provided the proper compensation as insurance companies often make errors in determining benefit amounts. An injury lawyer in Pennsylvania will not be able to sue your employer as the law does not permit it in most cases. They will simply look out for your interests with the insurance company.
As knowledgeable personal injury attorneys, the lawyers at Lundy Law are skilled at determining who had the duty to exercise due care and whether that duty was breached, thereby leading to the injury that you suffered.  In addition to auto accidents and slip and fall matters, we handle other areas of practice, including:
If you or a loved one has been injured and you feel someone else is to blame, or if you have suffered a workplace injury, contact a personal injury lawyer in Pennsylvania at Lundy Law today by calling 1-800-Lundy Law or completing the simple form online.
Looking for more information?
Give us a call at 1-800-LUNDY-LAW anythime you are involved in an accident at the fault of another person. We want to give you the professional guidance and help that you deseve to get through the tough time.