Darby, PA Personal Injury Attorneys

Lundy Law has been helping residents of Darby, PA and surrounding areas win settlements for their injury cases for many years. Insurance companies that are assigned to close auto accident cases try to work quickly, before all of the expenses are even determined. Fast money might sound good at first, but you risk not having enough to pay for all of the expenses you have. Slip and fall accident victims might not even understand that they have a right to a settlement without the advice of a personal injury lawyer in Pennsylvania.
Personal Injury Attorneys Serving Darby, PA
It's financially difficult to handle sudden personal and property damage without some type of assistance from the person responsible. In most cases, our accident lawyers in Pennsylvania use their experience to negotiate worthwhile settlements from the insurance company assigned to the claim. We want to give you the confidence of working with an injury lawyer in Pennsylvania that is caring and knowledgeable.
Auto Accident Attorneys Serving Darby, PA
Vehicle collisions happen so often that the insurance companies tend to look at the client as a claim number rather than a real person. If another individual caused the incident due to recklessness, driving distracted, or being intoxicated, then you need to bring the case to the accident lawyers in Pennsylvania. You stand the best chance of getting a settlement that covers every single expense if our auto accident attorney has the opportunity to negotiate.
Slip and Fall Accident Attorneys Serving Darby, PA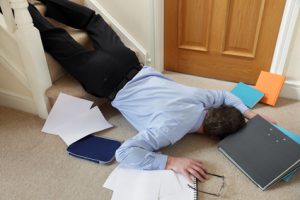 The first instinct when you fall in public is to dust yourself off and leave the scene as soon as possible. Doing this could make it difficult, or even impossible, to get a financial settlement if you have any real injuries. Don't be afraid to get an examination before contacting our injury lawyers in Pennsylvania to begin the legal process. Sufficient evidence is necessary if you want our slip and fall accident attorney to fight for a substantial settlement.
Medical Malpractice Attorneys Serving Darby, PA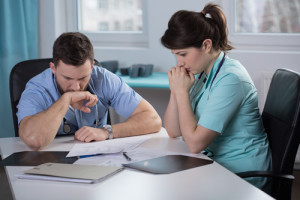 An accident, neglect, or misdiagnosis at a clinic, hospital, or other treatment facility can lead to very serious consequences for the patient. You may be dealing with wrongful death, a permanent disability, or other consequences that require the expertise of our personal injury lawyer in Pennsylvania. Not only could you obtain a financial settlement with the help of our medical malpractice attorney, doing so could potentially protect future patients from the same problems.
Although slip and fall cases and auto accidents lead to many of the injuries suffered by victims in the Tri-State Area, there are many other actions and situations that lead to personal harm and Lundy Law represents victims in these additional areas of practice, including:
Give us a call at 1-800-LundyLaw anytime you are involved in an accident at the fault of another person. We want to give you the professional guidance and help that you deserve to get through the tough time.