Chester, PA Personal Injury Attorneys

It's pretty common for residents in Chester, PA to turn to our personal injury attorney when they need help. The process of filing charges against a property owner responsible for a slip and fall accident can be overwhelming. Auto accident victims tend to feel the same way when their insurance company falls below expectations. We have a very experienced personal injury lawyer in Pennsylvania that is always ready to stand up for innocent people that are left to deal with tough situations alone. Not only can we assist you in the fight to win a settlement, our attorneys will help you get a disability claim filed so that you can begin receiving benefits.
Personal Injury Attorneys Serving Chester, PA
Victims tend to downplay their injuries the moment that they are in a traumatic and difficult situation. Although it might seem easier to go home and hope that things get better, you need to understand that you have a right to hire an injury lawyer in Pennsylvania. The moment that our accident lawyers begin working on a case, you can feel confident that you'll have the best chance to receive a settlement.
Auto Accident Attorneys Serving Chester, PA
o not allow the stress of being hit by a reckless driver prevent you from pursuing compensation for an unfortunate incident. If you or someone that you love needs help with this type of situation, our auto accident attorneys can answer questions and help you through every step of the legal process. Insurance companies and the other driver may try to settle with you by offering a deal before you have representation. Turn to our auto accident attorneys immediately so that we can build a strong case against the other party responsible for your pain, suffering, and property damage.
Slip and Fall Accident Attorneys Serving Chester, PA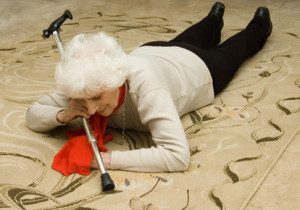 The conditions of any property that is open for visiting has to be maintained to provide a certain level of safety. Even if you were visiting the home of a close friend, you have a right to speak with a slip and fall accident attorney if you are hurt as a result of their neglect. A financial settlement is easiest to win if our injury lawyer in Pennsylvania has adequate time and opportunity to prove fault for your accident.
Medical Malpractice Attorneys Serving Chester, PA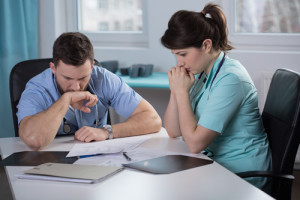 Professionals that are employed in the medical field owe all of their patients the best possible care anytime it is needed. If you were under the care of a doctor and feel that treatment was inadequate or dangerous, the first thing that you should do is report it our personal injury lawyer in Pennsylvania. We understand that it is a complex type of case so our medical malpractice attorney will get started immediately to obtain your records and begin working.
Although slip and fall cases and auto accidents lead to many of the injuries suffered by victims in the Tri-State Area, there are many other actions and situations that lead to personal harm and Lundy Law represents victims in these additional areas of practice, including:
Give us a call at 1-800-LundyLaw anytime you are involved in an accident at the fault of another person. We want to give you the professional guidance and help that you deserve to get through the tough time.