Broomall, PA Personal Injury Attorneys

It's a normal reaction for an auto accident victim to feel too overwhelmed to actively pursue the financial settlement that they deserve. No matter what type of incident you are involved in, our Broomall, PA personal injury attorneys want to help. Our injury lawyers have decades of experience representing slip and fall accident victims and making sure that they are provided with more compensation than insurance companies offer. Circumstances might be so severe that you are forced to quit your job because you can't perform normal duties. Unless you have prepared for this situation, your family is going to need the benefits of a disability claim to avoid financial difficulties. Rely on the experience of our accident lawyers in Pennsylvania to make sure that you always have help when you need it the most.
Personal Injury Attorneys Serving Broomall, PA
No matter how active or healthy you may be, there is no way to protect yourself from the hazards that exist in the world. You may accidentally fall down while out shopping and sustain a very serious injury in the blink of an eye. If your circumstances were caused by the recklessness or neglect of another individual, you have the best chance of getting compensation if our personal injury lawyer in Pennsylvania takes on the case.
Auto Accident Attorneys Serving Broomall, PA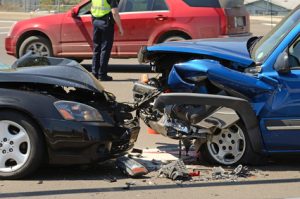 If you look at the statistics for our state, the occurrence of vehicle collisions does seem alarmingly high. Despite your efforts to comply with the laws and practice safety behind the wheel, you might end up in a situation that demands the help of our accident lawyers in Pennsylvania. You may feel confident carrying insurance, but the settlement these companies typically offer never amounts to the actual expenses. If our auto accident attorneys can prove that the other driver caused the collision, we can effectively negotiate enough money to cover medical bills, repairs to the vehicle, and any time that you could not go to work.
Slip and Fall Accident Attorneys Serving Broomall, PA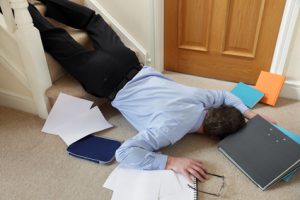 The potential for injuries as a result of an accidental fall is higher than you might think. You could feel fine at first, but the immediate embarrassment could shadow an actual injury that you have sustained. Always get an immediate medical evaluation so that our slip and fall accident attorneys have evidence of any resulting issues. In the event that you have a permanent disability or other expenses caused by the accident, our injury lawyer in Pennsylvania can help prove your case.
Medical Malpractice Attorneys Serving Broomall, PA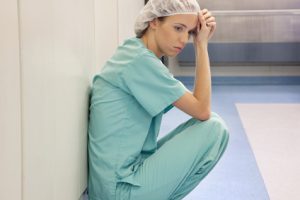 One of the most complicated cases that our personal injury lawyers in Pennsylvania handles involves inadequate or improper medical care. Doctors that do not follow safety protocol or misdiagnose an illness can create a very scary and dangerous situation for the patient. We provide an experienced medical malpractice attorney to ensure that your case is investigated and represented in a way that will get results.
Although slip and fall cases and auto accidents lead to many of the injuries suffered by victims in the Tri-State Area, there are many other actions and situations that lead to personal harm and Lundy Law represents victims in these additional areas of practice, including:
Give us a call at 1-800-LundyLaw anytime you are involved in an accident at the fault of another person. We want to give you the professional guidance and help that you deserve to get through the tough time.