Personal Injury Attorneys Serving West Chester, PA

As West Chester, Pennsylvania personal injury attorneys, Lundy Law understands how devastating an injury that is not your fault can be. You may be suffering from tremendous pain and unable to work. You may not know how you will keep your bills paid and your family financially secure. After an auto accident or slip and fall accident, you may be dealing with insurance companies who are not working for you, but have the best interest of the person who actually caused your injury at heart. You may even be injured to the point you are thinking about a disability claim.
Lundy Law understands the frustration, stress and confusion you are feeling which is why we are here to help.
Personal Injury Attorneys Serving West Chester, PA
When someone else's negligence or carelessness causes you harm, you may be eligible for a personal injury claim. At Lundy Law, our personal injury attorneys will investigate your accident to determine fault and advise you on the steps to take. You may be eligible for compensation not only for your medical bills and lost wages, but also for pain and suffering caused by the other person's actions.
Lundy Law has helped people just like you get the compensation they deserve.
Auto Accident Attorneys Serving West Chester, PA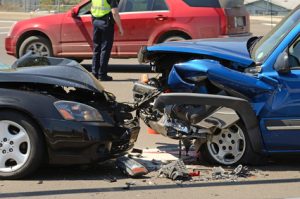 When another driver makes a mistake that leads to your injury, you may have a personal injury claim. The other driver's insurance company will try to get you to settle your claim quickly, but it is important to remember that they do not work for you. Instead, they work for the person that caused the accident in the first place.
Lundy Law will deal with the insurance company to help you get the compensation you deserve, not what the insurance company feels like giving you. We can handle the insurance company so that you can focus on healing.
Slip and Fall Accident Attorneys Serving West Chester, PA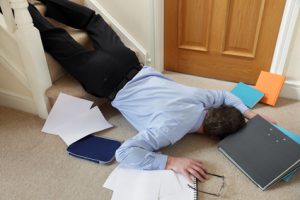 Whether your neighbor failed to shovel his sidewalk or a customer spilled a glass of water at a restaurant, slip and fall accidents can happen anywhere.
When these events occur, you may be eligible for a personal injury claim due to someone else's negligence or carelessness. A slip or fall can cause severe injuries, including torn ligaments, broken bones and head trauma. You may not have even realized you were hurt initially as slip and fall accident injuries often take time to appear.
Contact Lundy Law today to learn what rights you may have after an injury from a slip and fall accident.
Medical Malpractice Attorneys Serving West Chester, PA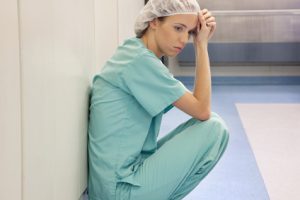 Doctors, nurses and laboratory technicians are human, which means they sometimes make mistakes. A doctor may have told you that your test results revealed you were healthy when, in fact, you had a serious disease that needed immediate treatment. Now, your disease has progressed and certain treatment options are no longer available. A pharmacist may have misread a doctor's prescription and given you medication at a much higher dose than you were prescribed, causing you to have a severe reaction. A nurse may have entered information in your chart incorrectly, neglecting to notify a doctor of a pre-existing medical condition that precluded certain treatments.
If you have suffered injury because of the negligence, carelessness or error of a medical professional, contact Lundy Law today. They will review the circumstances of your case to determine if you qualify for a medical malpractice claim.
Workers' Compensation Attorneys Serving West Chester, PA
Hiring an attorney to represent you in a workers' compensation claim does not mean you plan to sue your employer. In Pennsylvania, the law actually does not allow you to sue for a workplace injury in most cases. However, every employer in the state is required to provide workers' compensation insurance for their employees and if you have been injured while performing your job duties, you are entitled to compensation for lost wages, medical bills and other costs even if you have some, or all, responsibility for the injury. Lundy Law can help by working with the workers' compensation company to be sure you are compensated properly for your workplace injury.
Although slip and fall cases and auto accidents lead to many of the injuries suffered by victims in the Tri-State Area, there are many other actions and situations that lead to personal harm and Lundy Law represents victims in these additional areas of practice, including:
If you have suffered a personal injury, whether from an auto accident, slip and fall, medical malpractice or workplace injury, Lundy Law can help. Contact us for your initial consultation by calling 1-800-Lundy Law or completing the simple query form on our website today.
Looking for more information?
Give us a call at 1-800-LUNDY-LAW anythime you are involved in an accident at the fault of another person. We want to give you the professional guidance and help that you deseve to get through the tough time.