Coatesville, Pennsylvania Personal Injury Attorneys

When you are injured in an auto accident due to someone else's error or negligence, you may be concerned about your family? What will they do without your income after your slip and fall accident? How will you manage to do the things you need to do each day? Are you eligible for a disability claim? Research indicates that stress can increase healing time, so along with the worries that your family will suffer financially, you may continue to suffer from pain from the accident that caused your injury long after you should be healed. This is where a Coatesville, Pennsylvania accident attorney can help.
Personal Injury Attorneys Serving Coatesville, Pennsylvania
Personal injury allows you to seek legal remedies for losses that occur after you are hurt due to someone else's negligence, carelessness or error. It also covers losses that you suffer if someone intentionally causes you harm, such as assault and battery. At Lundy Law, we will help you determine that the accident that caused your injury would not have happened if the other person had not acted negligently and those actions were unlike any other reasonable person. You can relax and heal from your injuries as we fight for compensation that you are eligible to receive under the law.
Auto Accident Attorneys Serving Coatesville, Pennsylvania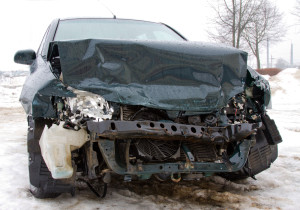 Auto accidents are traumatic enough without worrying about how you will keep your finances in order as you recover. Lundy Law has a team of attorneys and investigators who will review the accident circumstances in order to prove fault, negligence or other circumstances that are necessary for your claim. Whether you were involved in an accident where the other driver was under the influence, ran a red light or was travelling too fast for road conditions, we can help you get the compensation you deserve.
Slip and Fall Accident Attorneys Serving Coatesville, Pennsylvania
Whether a business you were frequenting neglected to clear ice from their parking lot or a grocery store did not warn that a floor had just been mopped, slip and fall accidents occur frequently. When you are injured after slipping or falling, you may be eligible for a personal injury claim due to the property owner's negligence. Lundy Law will investigate the incident and determine who is at fault as well as who is responsible for compensating you for your injuries.
Medical Malpractice Attorneys Serving Coatesville, Pennsylvania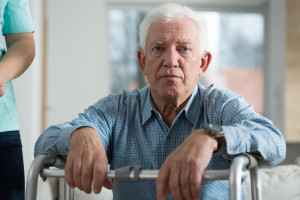 When you visit a doctor or other healthcare professional, you expect them to cure your illness and get you back on your feet. When that healthcare professional does something negligent that causes you further injury or allows your disease to worsen, you may have a medical malpractice claim. Lundy Law can advise you what steps you need to take in order to receive compensation for an injury caused by a medical professional. Whether the doctor made an error in surgery or lab results provided you with an incorrect diagnosis, contact Lundy Law to learn what rights you may have.
Workers' Compensation Attorneys Serving Coatesville, Pennsylvania
As an employee, the law requires that your employer provide you with workers' compensation if you are injured on the job. Lundy Law has attorneys who are experienced in workers' compensation cases. Hiring an attorney for your workplace injury does not mean you are suing your employer. In fact, in Pennsylvania, it is illegal to do so in most cases. Lundy Law will simply work with the insurance company and your employer so that you receive the compensation you are eligible for under the law.
The law firm of Lundy Law has been committed to advocating on behalf of victim's rights for nearly fifty years.  We are experienced in representing individuals who have been harmed in car accidents and slip and falls.  However, our personal injury skills and client dedication extend to the following:
If you or a loved one has suffered an injury due to someone else's neglect, contact Lundy law today to see what rights you may have. You can reach us by phone at 1-800-Lundy Law or complete the easy form on our website to arrange your initial consultation.
Looking for more information?
Give us a call at 1-800-LUNDY-LAW anythime you are involved in an accident at the fault of another person. We want to give you the professional guidance and help that you deseve to get through the tough time.