Personal Injury Attorneys Serving Chadds Ford, Pennsylvania
All residents in the Chadds Ford, Pennsylvania area need to know that they can always turn to Lundy Law when they are wrongfully injured. When another person fails to act appropriately, they can cause serious accidents to occur and leave innocent people suffering. If you or someone that you love is an auto accident victim or got hurt from a slip and fall accident, adequate legal representation should be a top priority. Our attorneys are familiar with all case types and also help victims complete a disability claim so that benefits are provided if they can't go back to work.
Personal Injury Attorneys Serving Chadds Ford, Pennsylvania
The stress of getting seriously hurt is amplified if you are one of the main financial providers for a family. If you can't get back to work quickly, you need to get the help of a personal injury lawyer in Pennsylvania to assist you in collecting your disability benefits, and when necessary, take legal action against the entity responsible for the incident. When you have an injury lawyer on your side, it's easier to focus on recovering and getting your life back in order.
Auto Accident Attorneys Serving Chadds Ford, Pennsylvania
A mistake that many people make when they are hurt in a collision is to accept the first settlement offer the insurance company proposes. These individuals are usually offered a settlement very quickly, but the representatives don't actually consider the extent of the injuries and other expenses the victim will incur. Any experienced auto accident attorney is going to consider the long-term picture to make sure that compensation is adequate for each case. Let our accident lawyers in Pennsylvania negotiate your case so you aren't left struggling for years after the collision.
Slip and Fall Accident Attorneys Serving Chadds Ford, Pennsylvania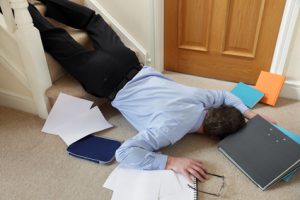 It's tough for a slip and fall accident attorney to really get enough information to help a victim if they hesitate to make a claim. Our knowledgeable injury lawyers have to evaluate the conditions of the area where you fell, clothing you had on at the time of the incident, and important details leading up to the accident. You deserve to get compensation if you are wrongly injured, so the first person that you should turn to is a lawyer.
Medical Malpractice Attorneys Serving Chadds Ford, Pennsylvania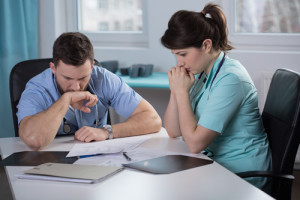 The job of a doctor is very serious and there are times that things go wrong that cannot be controlled. However, there are other circumstances that can happen in a medical facility that are unacceptable, like neglect. Our personal injury attorney takes on malpractice claims to help victims gain control of the unfortunate situation. The best chance you have of getting through a confusing and traumatic situation is with the assistance of the medical malpractice attorney.
Workers' Compensation Attorneys Serving Chadds Ford, Pennsylvania
Your rights as a worker might not seem clear when you are dealing with an injury on the job. The circumstances are going to come into play when our accident lawyers in Pennsylvania are deciding if you are eligible for compensation. If hazardous conditions are clearly to blame for the incident, out personal injury lawyer in Pennsylvania will make sure that you are reimbursed for medical bills and the work you have to miss.
Although slip and fall cases and auto accidents lead to many of the injuries suffered by victims in the Tri-State Area, there are many other actions and situations that lead to personal harm and Lundy Law represents victims in these additional areas of practice, including:
Give us a call at 1-800-LundyLaw anytime you are involved in an accident at the fault of another person. We want to give you the professional guidance and help that you deserve to get through the tough time.