Wilmington Manor, Delaware Personal Injury Lawyers
Accidents usually happen because an individual refuses to take responsibility for the safety of other people. Victims in these circumstances are entitled to a financial settlement if they have suffered an injury, stress, trauma, and any other related difficulties. Not only will our team of personal injury lawyers in Wilmington Manor, DE help you figure out what the case is worth, we also offer to stand up for you in court.
You stand to lose your job, vehicle, and stability when faced with a major auto accident. It's our privilege to make a positive difference in the situation to help victims overcome traumatic experiences, such as a medical malpractice injury or a slip and fall accident. Your family and loved ones deserve to win a settlement and get started in the process of moving on.
Personal Injury Lawyers Serving Wilmington Manor, Delaware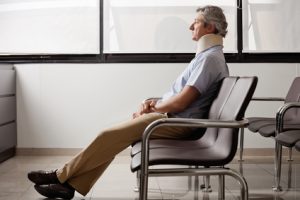 Working exclusively with our accident lawyers in Delaware provides an assurance that you'll be represented with determination and experience. We're always up for a challenging case, especially if other firms have seemed to shut their door in your face. We understand that you and your family are counting on a payout to cover lost wages, medical fees, and suffering as a result of an accident.
Auto Accident Lawyers Serving Wilmington Manor, Delaware
A typical scenario dealing with an insurance adjuster is a total waste of time because they do not consider your actual expenses before offering money. It's important to have an assessment of vehicle damage, personal injuries, and time that you'll be unable to perform at work. The car accident lawyers with our firm want to alleviate the stress of negotiations so that you'll be able to walk away with every dollar that your family deserves.
Slip and Fall Accident Lawyers Serving Wilmington Manor, Delaware
Providing proof that a property owner is to blame for an injury you sustained at their home is a unique circumstance. Eye witness statements and photographic documentation of unsafe walking conditions are only a part of the factors our personal injury lawyers in Delaware use to win cases. Don't let embarrassment or pride come between you and the money you are owed to cover the expenses related to your injuries.
Medical Malpractice Lawyers Serving Wilmington Manor, Delaware
Physicians and nurses are trained to provide proper care to anyone that comes to them for help. Physical and emotional harm that are caused by these professionals is a scenario that our lawyers specialize in investigating on behalf of anyone with related injuries.
Although slip and fall cases and auto accidents lead to many of the injuries suffered by victims in the city of Wilmington Manor, there are many other actions and situations that lead to personal harm and Lundy Law represents victims in these additional areas of practice, including:
Give us a call at 1-800-LundyLaw anytime you are involved in an accident at the fault of another person. We want to give you the professional guidance and help that you deserve to get through the tough time.