Newport, Delaware Personal Injury Lawyers
Your entire world can take a turn in an instant when involved in a major accident. It's tough for anyone to cope with a serious injury that causes pain, suffering, difficulty performing at work, and high medical expenses. Our personal injury lawyers serving clients in Newport, DE are here to help you recover as much money as possible.
Auto accident settlements on behalf of insurance companies rarely amount to the money a victim deserves. Always trust a personal injury attorney to handle the negotiations after a slip and fall accident, medical malpractice injury, or other incident that you find yourself unfortunately involved in. Our goal is to make you feel confident and informed in the legal process of acquiring a financial settlement from the responsible entity.
Personal Injury Lawyers Serving Newport, Delaware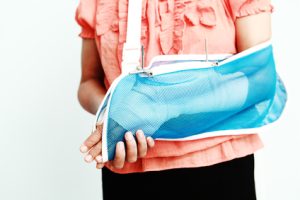 When injuries happen because someone else acted irresponsibly, there is no guarantee that you'll be compensated justly. In most instances, it is impossible to obtain any sort of financial settlement without a professional attorney taking care of the negotiations. You can always put confidence in the accident lawyers in Delaware to investigate and represent your case, no matter how complex it is.
Auto Accident Lawyers Serving Newport, Delaware
If you are riding in a vehicle that is struck by a reckless driver, there is always a good chance that you end up with some degree of injury. Be wary of any quick offers made by the other driver or an insurance company that only wants to relieve their responsibility to compensate your suffering and expenses. Allow our car accident lawyers to investigate the incident and advise you in regards to how much your case is actually worth.
Slip and Fall Accident Lawyers Serving Newport, Delaware
The older a person gets, the more susceptible they are to serious injury if they happen to fall down. If this happens to you or someone that you care about, slip and fall accident lawyers advise making a legal claim against the neglectful property owner that failed to provide safe walking conditions. Our personal injury lawyers in Delaware have years of experience successfully representing injured clients that would otherwise have nowhere to turn for help.
Medical Malpractice Lawyers Serving Newport, Delaware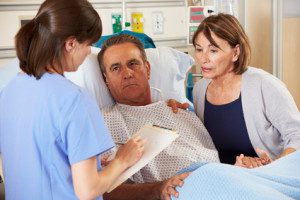 Neglectful or harmful doctors and nurses give caring medical professionals a bad name, especially when they hide from their responsibilities to victims. Our medical malpractice lawyers ensure justice to people that are suffering personally or from the untimely death of a loved one. Recovering from such an unfortunate incident is an easier endeavor with a generous financial settlement to handle the expenses.
Although slip and fall cases and auto accidents lead to many of the injuries suffered by victims in the city of Newport, there are many other actions and situations that lead to personal harm and Lundy Law represents victims in these additional areas of practice, including:
Give us a call at 1-800-LundyLaw anytime you are involved in an accident at the fault of another person. We want to give you the professional guidance and help that you deserve to get through the tough time.