Hockessin, Delaware Personal Injury Lawyers
An untimely death in the family or your own personal injury are difficult circumstances to deal with alone. Professional assistance provided by our experienced and caring Hockessin, DE area personal injury lawyers is the best chance you have to get your life back to normal.
No one is prepared or trained to handle the complications resulting from an unforeseen slip and fall accident. A medical malpractice incident or auto accident has the same likelihood to create physical hardships for the victim and their family. Act smart and quickly to pursue a financial settlement while there is still a chance to build a powerful case against the responsible entity.
Personal Injury Lawyers Serving Hockessin, Delaware
Imagine how disruptive it would be to your everyday life to suddenly find yourself unable to perform regular duties at work. Understanding that our accident lawyers in Delaware ensure that you'll receive the representation you need to cover lost wages, physical and emotional suffering, and any other fees brought on by the unfortunate event.
Auto Accident Lawyers Serving Hockessin, Delaware
Vehicle insurance companies thrive on collecting monthly payments and avoiding responsibility in the event of an actual collision. Our car accident lawyers witness far too many real families struggling to get by when they realize they've agreed to a settlement that only covers a fraction of related expenses. The best thing you can do to protect yourself and the people you love is to hire our dedicated personal injury lawyers in Delaware to negotiate a valuable settlement.
Slip and Fall Accident Lawyers Serving Hockessin, Delaware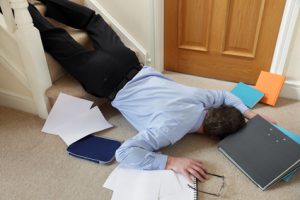 Injuries sustained from falling down on an unforgiving surface are not always immediately obvious until a day has passed and the symptoms become worse. The first place you need to visit is the emergency room or another healthcare facility to have a thorough examination. Failing to promptly see a doctor or allowing the neglectful property owner to manipulate the scene of the incident make it difficult to get the money you deserve. Work quickly to hire our slip and fall accident lawyers to begin constructing your case while there is sufficient evidence to acquire.
Medical Malpractice Lawyers Serving Hockessin, Delaware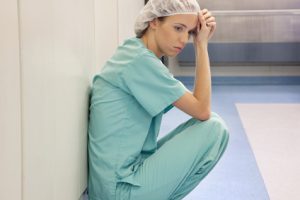 If you are personally hurt, neglected, or suffering from the unexpected loss of a loved one at the fault of a doctor, our medical malpractice lawyers will become your best asset. It is not a simple case to build and represent, but we're never afraid to stand up for clients that count on the assistance of a caring professional to get their life back on track.
Although slip and fall cases and auto accidents lead to many of the injuries suffered by victims in the city of Hockessin, there are many other actions and situations that lead to personal harm and Lundy Law represents victims in these additional areas of practice, including:
Give us a call at 1-800-LundyLaw anytime you are involved in an accident at the fault of another person. We want to give you the professional guidance and help that you deserve to get through the tough time.