Glasgow, Delaware Personal Injury Lawyers

Glasgow, Delaware residents that are involved in a random slip and fall accident find their finances and well-being immediately take a turn in the wrong direction. It's your basic right to seek justice in the form of a settlement anytime you're victimized in medical malpractice or an auto accident. With a team of experienced personal injury lawyers standing in your corner, you can regain confidence in your ability to provide for your family even if you're unable to return to work.
Personal Injury Lawyers Serving Glasgow, Delaware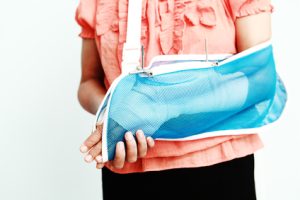 People are taught from an early age about being safe in every aspect of life in order to avoid injuries as much as possible. Unfortunately, there is only so much one person is able to do when others are neglecting their responsibilities. You need to speak with our accident lawyers in Delaware to handle any incident that left you injured due to the negligence or recklessness of another person.
Auto Accident Lawyers Serving Glasgow, Delaware
Our personal injury lawyers in Delaware receive years of education, training, and relevant experience to put toward winning legal cases for innocent victims. Insurance companies try to tempt victims with an immediate settlement, and the other driver may even try to bribe you with cash on the spot. It is too easy to miss out on significant amounts of money if you don't understand your basic rights of an accident victim. If our car accident lawyers feel that they are able to prove that the other driver is completely responsible for the collision, your family can rest easy knowing that they will not be forced into a financial crisis.
Slip and Fall Accident Lawyers Serving Glasgow, Delaware
Dangerous conditions that make it unsafe for visitors to walk around needs to be indicated with signs if not immediately improved. Without warning of the potential to fall, the consequences of negligence hurts the victim as well as the person that failed to take responsibility. Our slip and fall accident lawyers work hard to make sure that the property owner is required to pay a fair settlement to injured victims.
Medical Malpractice Lawyers Serving Glasgow, Delaware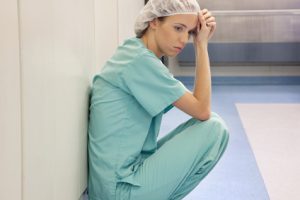 Errors in the treatment given by a physician or nurse are inexcusable, especially if the patient is left with an avoidable injury. The medical community is responsible for making their patients healthier, and a failure to use good judgement is a good reason to contact an attorney. If a settlement is granted, all of the related expenses will be completely covered so that your family is able to focus on recovering rather than bills.
There are many different circumstances that can lead to terrible harm if a person with a duty to the victim acts negligently, including a pharmacy that dispenses the wrong medication or a truck company that puts a truck with faulty brakes on the road.  At Lundy Law, we take the cases where we can hold wrongdoers accountable while getting victims the help that they need.  Our personal injury cases include:
When you have been harmed because somebody else did something wrong, it is hard to know where to turn for help.  The experienced lawyers at Lundy Law are ready to discuss your case with you in a free and confidential consultation.  In order to provide the best legal representation to people who have been victimized by the a third party's negligence, we offer a No Fee Assurance, which means that we only get paid fees and costs is when we win your case for you.  To schedule a free and confidential evaluation of your case, call us at 1-800-LundyLaw, or complete a free online consultation form.
Looking for more information?
Give us a call at 1-800-LUNDY-LAW anythime you are involved in an accident at the fault of another person. We want to give you the professional guidance and help that you deseve to get through the tough time.