Brookside, Delaware Personal Injury Lawyers
Several decades of worthwhile experience helping local accident victims get the settlement amount they deserve is one reason you are able to depend on our personal injury lawyers to win your case. Different law offices serving the Brookside, DE area may dismiss individuals enduring a medical malpractice injury or hurt from a slip and fall accident if case appears too intense. Representatives at Lundy Law never hesitate to use their expertise to assist innocent individuals that are overcome with money problems and physical suffering.
On the off chance that you've been involved in a car collision that has created noteworthy property damage and physical wounds, then you require the assistance of our accident lawyers in Delaware to prove to the courts that it you are not to blame. We are committed making the unfortunate circumstances better for each client in any capacity that we can.
Personal Injury Lawyers Serving Brookside, Delaware
Your friends and family don't deserve the hardships of damage and trauma brought on by someone else's neglectful activities or disregard. We have experienced personal injury attorneys in Delaware to represent your behalf against anyone that isn't willing to take responsibility on their own.
Auto Accident Lawyers Serving Brookside, Delaware
If you happen to notice just how often you pass by auto accidents as you travel around town, you'll understand that there's a serious risk one may involve you one day. Working with the insurance agency alone is a real battle to reach a fair settlement to cover any damage to your body and property. The primary objective in this situation is to first contact a personal injury lawyers in Delaware to receive valuable advice on the right course of action to take. The car accident lawyers at Lundy Law are very knowledgeable with this kind of case and fully understand the value of having an attorney ready to do what it takes to reach a fair settlement.
Slip and Fall Accident Lawyers Serving Brookside, Delaware
Tumbling down stairs or slipping on spilled liquid is typically such an embarrassing occasion, to the point that individuals ignore that they're truly hurt. All victims are encouraged to hire an expert to examine the circumstances for the best chance at winning a case against the property owner. You are entitled to have an accomplished lawyer assess the scene of the fall and any important circumstances when you're ready to make a claim.
Medical Malpractice Lawyers Serving Brookside, Delaware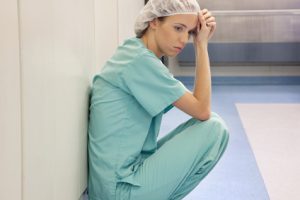 Making a legal claim against any professional that caused an injury or wrongful death while working in the medical field is by no means a simple procedure. It's always worth pursuing justice for yourself or a loved one, not just to get financial compensation, but to also protect other innocent people from similar poor treatment. The experienced lawyers with our firm will give you the help you need so that you can begin to move on with your life.
Although slip and fall cases and auto accidents lead to many of the injuries suffered by victims in the city of Arden, there are many other actions and situations that lead to personal harm and Lundy Law represents victims in these additional areas of practice, including:
Give us a call at 1-800-LundyLaw anytime you are involved in an accident at the fault of another person. We want to give you the professional guidance and help that you deserve to get through the tough time.