Highland Acres, Delaware Personal Injury Lawyers

Unpredictable events that change the lives of innocent people often result in a financial crisis. If you or someone in your family are dealing with high medical bills, lost wages, disfigurement, or any other problems, it's important to get the help of our personal injury lawyers serving the Highland Acres, DE area. We have a team of reputable attorneys that are experienced with everything from minor auto accident cases to permanent disabilities caused by medical malpractice injuries. Never let embarrassment or stress prevent you from making the responsible person pay for your expenses related to a slip and fall accident or other unnecessary personal injury.
Personal Injury Lawyers Serving Highland Acres, Delaware
The very first thing that you should do if involved in any accident is hire one of our accident lawyers in Delaware. Investigations are time-sensitive when it comes to placing blame on the correct person so that you'll be able to claim a settlement. Negotiating with insurance companies very rarely works out to the benefit of a victim in need of financial support so you need someone on your side that truly cares.
Auto Accident Lawyers Serving Highland Acres, Delaware
Operating a motor vehicle of any type puts you and your passengers at a risk of involvement in an accident. Just because you are careful to act appropriately in accordance with state laws, there is no way to remove negligent drivers from the equation. A drunk or reckless driver that has crossed your path in a negative way should be handled by our car accident lawyers that can make sure you get a reasonable settlement.
Slip and Fall Accident Lawyers Serving Highland Acres, Delaware
Every property owner understands their responsibility to conduct regular inspections and make improvements to guarantee safety from any unsafe conditions. If a walkway that you are using is poorly lit or slippery, there's a chance that you could suffer from an embarrassing fall. It is your right to prosecute the person that chose to ignore hazards so that they are forced to give you adequate compensation for your medical expenses and suffering.
Medical Malpractice Lawyers Serving Highland Acres, Delaware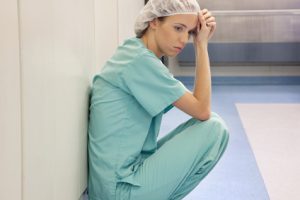 Any medical mistake, such as an injury during an operation, is a valid reason to take legal action with the assistance of our personal injury lawyers in Delaware. We want to help you stand up with confidence against the medical professional that caused you unnecessary stress and pain. Negligence and improper care are absolutely unacceptable because it can cause severe consequences with the potential for accidental death.
Although slip and fall cases and auto accidents lead to many of the injuries suffered by victims in the city of Camden, there are many other actions and situations that lead to personal harm and Lundy Law represents victims in these additional areas of practice, including:
Looking for more information?
Give us a call at 1-800-LUNDY-LAW anythime you are involved in an accident at the fault of another person. We want to give you the professional guidance and help that you deseve to get through the tough time.